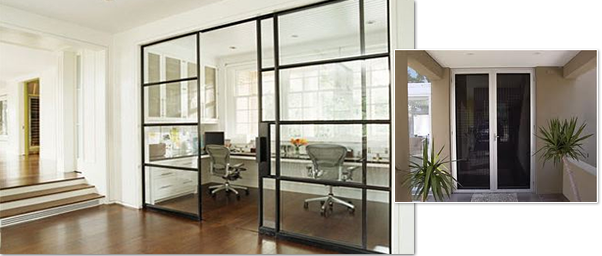 Custom Security Screens, Doors, Windows & More in Brisbane & Ipswich
You're Secure has over 16 years experience custom manufacturing and installing security products for the home and building industry.
Whether it is Fly Screens for your rental property, Security Doors for your home, Blinds for your office, or Glass Windows for your commercial project, we have the product for you.
Call now for advice or to organise a free no obligation quote with one of our experienced representatives.
Security Doors—Brisbane, Ipswich & Surrounds
And so you're on the lookout for a new set of security screens for your windows or security doors for your house. At first, this can appear easy, until you find yourself inundated by choices.
At You're Secure, we indeed offer a wide range of choices. But it's our mission to help guide you so you can narrow down your selection, and quickly pick the right security doors and screens for you.
By this, we mean security screens and windows that:
Suit your home
Meet your requirements (from keeping out insects through to keeping out burglars)
Are custom made to the exact size of your doors or windows, and
(Importantly!) Are within your budget.
We also provide fly screens, window coverings and blinds, glass windows and glass doors for your home, rental property or commercial project.
Get What You Want, Get What You Need
What sets us apart, besides over two decades of experience in this field, is that we really listen to your needs. So we're committed to giving you the product you want and need, rather than what the supplier may want to sell you. If you only need a fly screen – you won't be "upsold" to security!
Our range spans from basic economical items such as fly screens, right through to high-end corrosion-proof, burglar-proof custom security screens, doors and windows. So naturally, the highest quality items are superior and cost more.
But it might be that you're after simple diamond grille security fly screens that do the basic security job as well as the job of keeping out insects as you work to a tight budget. We can definitely provide this for you and are most happy to oblige.
Whatever your priority is – we get it! A clean look, an insect deterrent, a certain level of security or a combination of all 3 – the needs of the individual client in front of us are put first.
Now Let's Talk Burglar-Proofing
However, for intruder-proof security screens, Brisbane residents (and those located between the Sunshine Coast to the north down to the Gold Coast in the south), You're Secure are the go-to specialists for security screens and security doors. Ipswich and surrounding suburbs in Brisbane's west, across to Redland Bay and surrounding suburbs in Brisbane's east are also serviced by us.
For our 7mm Diamond Grille Security option, right through to our top of the range, robust Integral Stainless Steel Mesh Security products, we can provide highly secure solutions that go far above keeping out insects. These options enable you to let the outside breeze in—even when you are not at home—while keeping you, your family and possessions fully secure from intruders of the human kind.
Single Door or Window, or a Whole-House Package
Whether you're replacing a single door or window screen, or are building a home and require an entire whole-house package, we provide you with cost-effective options to suit your home and budget. As us about our whole-house packages to save more.
We do Everything Ourselves – for Your Peace of Mind
Being in the industry for as long as we have, we don't leave anything to chance. Having a team of 26 people, so we are large enough to give you many options, but small enough to stay flexible to your needs and stay fully accountable for our products and workmanship. We not only manufacture the security sliding screen doors, window screens and other products according to the custom measurements of your home, but ensure the fitting is done by our in-house specialists to our high standards.
What does this mean for you? It means we take 100% responsibility for the products supplied and installed on the job – from the start of the job in the measuring stage, right through to the installation at the end.
Having said this, there is also the option for you to only obtain the products you need from us without the installation, if you prefer to save money and do the installing yourself. Again, we understand you may want to save money, and we're flexible if you choose this.
Honest Advice on Security Doors and Screens—Yes, Really!
Having established our business in 1995, whether it's door, window or security screens, we know our field, and have nothing to gain from inflating the truth. That is why, in addition to helping you keep to your needs and budget, we thoroughly assess what is required. And if we cannot meet your needs, we say so, and point you in the direction of others who may help.
Over the years, we have updated the styles on offer to suit the décor of modern homes and tastes.
Call now on (07) 3818 2949 for expert advice or to organise a free no-obligation quote with one of our experienced representatives.